Welcome to the Martech Community
As a community dedicated to serving the martech industry, we believe that open and honest communication is essential for growth and success. That's why we strive to foster meaningful discussions that bring together creatives, marketers, developers, and all other professionals working in this field.
Through our discussions, we aim to provide valuable insights and perspectives on the latest trends and developments in the martech industry. We believe that by sharing our knowledge and experiences, we can help each other to grow and improve, and ultimately drive innovation and progress in the industry.
Our community is about more than just professional development. We recognize that mental health is a crucial issue that affects everyone, and we are committed to promoting mental well-being and supporting those who may be struggling.
Why Join us
Get access to experienced mentors and tutors
Get access to mental health volunteers who can give you the support, listening hear, and attention you need.
Our mission
At our core, we believe that by enriching the lives of those in our community, we can make a positive impact on the martech industry and beyond. We are committed to serving our community by providing a space for growth, learning, and support, and we look forward to continuing to do so for years to come.
Some of Our Memories
Some of Our Memories
Events
We have weekly live sessions on Instagram, Facebook, Twitter, and LinkedIn and we host ClubHouse interviews with industry leaders in Design, Advertising, Marketing, Digital Marketing, and mental health experts
Upcoming Events
As a digital marketer, incorporating AI in content creation can help streamline the process and improve the overall effectiveness of your content. By utilizing these tools, you can stay ahead of the competition and create content that resonates with your audience.
12:00PM WAT | 16th of May 2023
Meeting Link
https://www.instagram.com/pullenacademy/
Are you feeling stuck in a creative rut? Do you find yourself needing help to come up with fresh ideas for your projects? If so, you're not alone. Creative burnout is a common challenge that many professionals face, especially those in the fast-paced digital industry. 
In this Instagram Live session, we will share practical strategies and techniques to help you overcome creative burnout and reignite your creativity. From mindset shifts to practical exercises, you'll learn how to tap into your imagination and stay inspired even in the face of challenges. 
12:00PM WAT | 8th of June 2023
Meeting Link
https://www.instagram.com/pullenacademy/
As a designer, you know that creativity and productivity are essential for success in your field. However, it's not always easy to stay inspired and focused, especially when you're juggling multiple projects and deadlines. That's where ChatGPT comes in. 
ChatGPT is an AI-powered language model that can help you generate fresh ideas, streamline your workflow, and boost your productivity. In this online workshop, our experts will guide you through the process of using ChatGPT to enhance your creativity and productivity.
12:00PM WAT | 29th of June 2023
Meeting Link
https://www.instagram.com/pullenacademy/
Are you curious about the world of digital marketing? Do you want to learn the insider secrets of professional attention seekers? Then this Instagram Live event is for you!
We will discuss the tricks of the trade and share their experiences in the industry. They will explore the strategies used by professional attention seekers to capture and maintain the attention of their audience
12:00PM WAT | 20th of July 2023
Meeting Link
https://www.instagram.com/pullenacademy/
Listen to Past Events and Podcast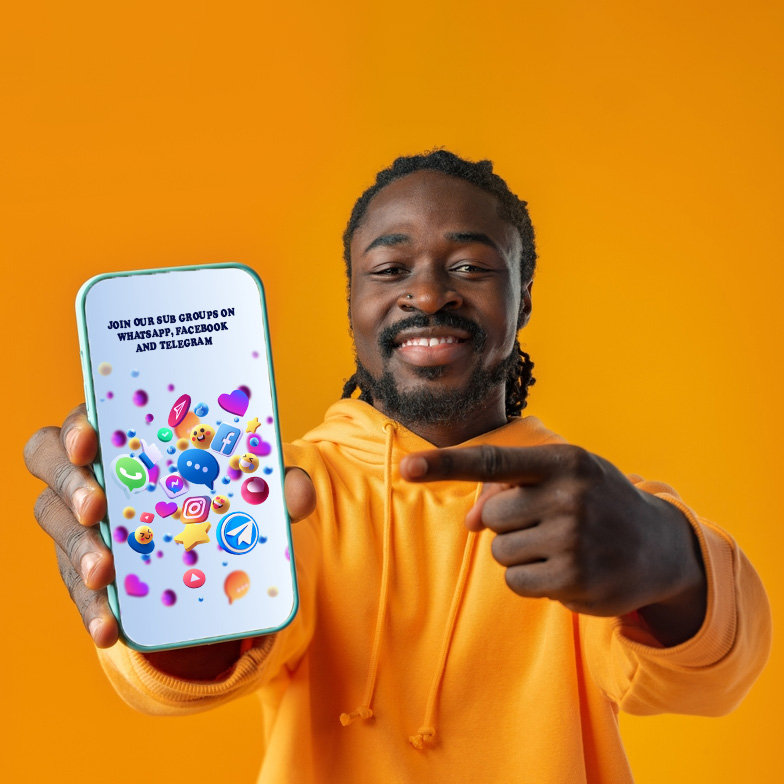 Join us on socials
Sign Up to join community
Members' Reviews
"As a marketer, I've found that collaborating with developers and other professionals in the martech industry has been invaluable. By sharing our expertise and insights, we've been able to create more effective campaigns and better serve our customers."
"As a creative in the martech industry, I know how important it is to be able to communicate my ideas effectively to my team and clients. By creating an environment where everyone feels comfortable sharing their thoughts and opinions, we can produce more innovative and effective solutions."
"I've worked with a lot of different Digital Marketing companies over the years, and the ones that stand out are the ones that are willing to listen to our needs and work with us to find solutions. Open communication is essential for building strong partnerships and achieving long-term success."